Two Exclusive Apps for Vantium
For Business. For Pleasure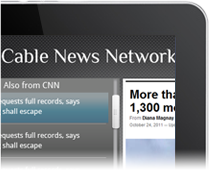 syndicated news from local and international websites
Vantium Power Capsule

Everybody now carries more than one device that needs charging. The Vantium power capsule is a single sleek pocket size device which can charge your Nokia, Blackberry,Samsung,iPod,iTouch,iPhone,iPad any place, anywhere on the go, in some cases up to 4 times, from flat to full charge.
It is a product of necessity ideal in Nigeria's current situation of unstable power and imminent oil subsidy removal. People will buy it, not just because they like it, but because they need it. It also has a torch light that can last for 7 days 24 hours of continuous use, without recharging.
A fully-charged Vantium Power Capsule:
Could charge iPhone 4 up to 2.5 times.
Could charge Blackberry phones up to 3.5 times
Could charge Nokia phones up to 4 times.
The Vantium Power Capsule charging time is 8 hours